Speciality Training Courses
Continue your adventures and get the skills and experience you need to dive the world's best dive sites, with SSI advanced training programs. Whatever your passion is, we have an SSI Specialty for your needs, because you can choose from over 20 individual programs.
When you complete a certain number specialties, you'll also automatically earn the SSI Specialty Diver, SSI Advanced Open Water Diver and SSI Master Diver ratings. These ratings display your competency and build a solid base for more adventures to come.
If you can't decide which Specialty programs are the best choice for you, take SSI's Advanced Adventurer program! SSI´s Advanced was created so that you can try out 5 Specialty Programs before you commit to completing one or more full programs. It's a great way to experience what advanced training is all about with the option to receive credit towards the full Specialty certification any time after.
Save with our popular Divemaster Specialty bundle. This enticing bundle is a great way to get certified to dive deeper, enjoy longer dives, go night diving and more – ensuring you are on the right track to qualify for the coveted SSI Divemaster rating and got the necessary qualifications to fully explore the world's most iconic dive sites.
OUR INSTRUCTORS ARE SOME OF THE HIGHEST CERTIFIED & EXPERIENCED IN NEW ZEALAND. LEARN FROM THE BEST.
WITH OVER 20 SPECIALITY COURSES TO CHOOSE FROM THERE IS SOMETHING FOR EVERYONE
Become an advanced diver
Below are just a selection of some of the speciality courses to choose from others include Deep Dive, Navigation Diver and Wreck Diver Speciality
You can also check out our dive course schedules on the relevant course calendars, however, if you need something tailored to you specific requirements, do not hesitate to contact us.
DRY SUIT SPECIALITY
Drysuit diving opens up a world of opportunities, including diving remote Arctic destinations and exploring cold-water dive sites teeming with life. Dry suit diving also keeps you warm on multi-dive days when you do not want to spend your time getting in and out of a cold wetsuit. The SSI Dry Suit Diving specialty program is the best way to become a dry suit diver and teaches you all the knowledge and techniques you need to dive safely and comfortably in a dry suit. You will learn how to use specialized equipment, like dry suits and BCs, the benefits of dry suits and how to deal with dry suit emergencies – which are unique to this type of diving. Upon completion, you will earn the SSI Dry Suit Diving specialty certification.
WAVES, TIDES, CURRENTS
Diving in currents opens up a world of new dive sites that often host the most spectacular marine life. Go shore diving and you will discover the simplicity of just walking off the beach and exploring your favourite dive sites with ease. But wave, tides and currents can impact your dives and affect your safety if you do not know how to handle them. The SSI Waves, Tides and Currents specialty will enhance your dive skills and understanding, so you can enjoy diving in different environments safely and with confidence. You will gain a better understanding of dynamic open water environments and learn about the environmental conditions that affect different dive sites. You will also practice diving from shore, in currents or in rivers to earn the specialty certification. Get started today!
PERFECT BUOYANCY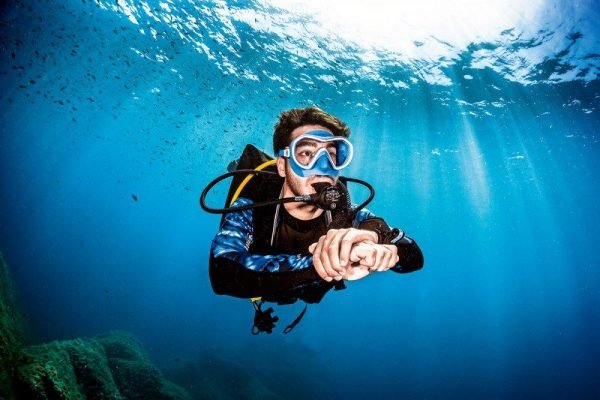 The SSI Perfect Buoyancy specialty is the best way to improve your buoyancy and get the most from every dive. Buoyancy is an essential dive skill, but any diver will tell you it takes time to perfect. The Perfect Buoyancy specialty will teach you advanced buoyancy skills and techniques, so you can master your buoyancy more quickly and enjoy more relaxed dive adventures. In this fascinating program, you will also learn new skills that protect the environment and work in every diving situation. Upon completion, you will earn the SSI Perfect Buoyancy Specialty certification. With better buoyancy skills, you will soon be able to hover with ease and take the underwater photographs you dream of!
PHOTO & VIDEO
Underwater photography speciality has some challenges not found on land, but with the SSI Photo & Video specialty program, you will soon learn how to capture your amazing underwater experiences. This program provides the in-depth knowledge you need to dive with an underwater camera and properly use, maintain and store your equipment. You will develop your skills and learn techniques to take underwater images and video safely and easily, plus perfect your diving abilities while using your underwater camera system. Learn how to take high quality images that you can share with everyone and earn your SSI Photo & Video specialty certification. Get started today!
NIGHT DIVER SPECIALITY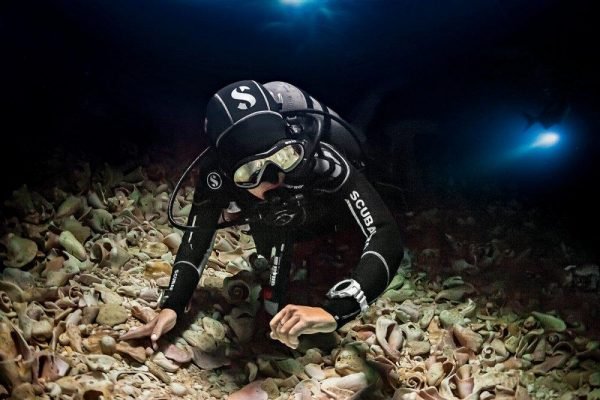 Night diving requires different skills from diving during the day. The SSI Night Diving and Limited Visibility specialty is the best way to learn about night diving and practice the techniques you will need to become a safe and confident night diver. In this program, you will be provided with all the knowledge and skills you need to safely and comfortably dive at night or in limited visibility conditions. With a combination of online learning and open water training dives, you will learn how to enter and exit the water, use specialized equipment, and how to communicate with your buddy easily at night or in limited visibility. Upon completion, you will earn the SSI Night Diving and Limited Visibility specialty certification and be ready to go night diving with confidence.
SCIENCE OF DIVING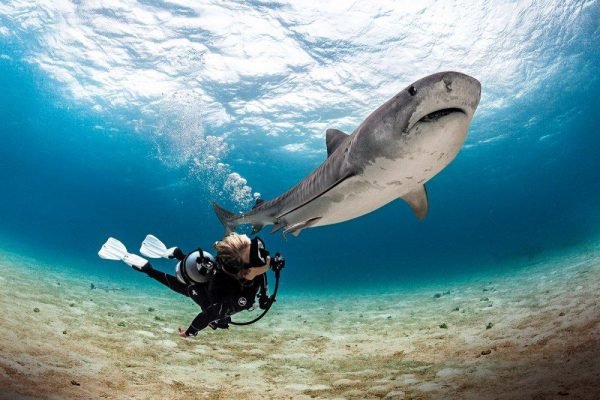 Join the SSI Science of Diving specialty and you will develop a complete understanding of the underwater world and its effects on the human body. This specialty is required training for most SSI Professional programs, as well as some Extended Range programs, and is an essential way to expand your dive knowledge. Available online, you can earn your SSI Science of Diving specialty certification from home and get ready to begin your dive professional career. Upon completion, you will be halfway to earning the coveted SSI Divemaster rating and earn the SSI Science of Diving specialty certification.
ENRICHED NITROX
As a Nitrox diver, you can increase your bottom times and safety margins, plus shorten your surface intervals – so you can spend more time diving and less time waiting! In this program, you will learn new skills and increase your diving knowledge whilst learning how to safely plan and dive with enriched air mixtures of up to 40% oxygen. Upon completion of your speciality course, you will earn an SSI Enriched Air Nitrox 32% or 40% certification.
DECOMPRESSION DIVING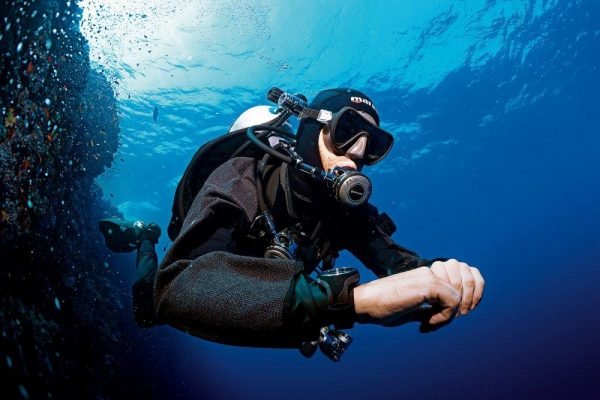 The SSI Decompression Diving Specialty will teach you how to dive beyond the no-decompression limits. You will learn to plan and conduct dives to a maximum depth of 40 meters with limited decompression using your recreational total diving system and a single decompression cylinder. You will learn and practice how to effectively use your dive computer features, including switching gases, gas integration, time-to-reserve, and time-to-surface. Using these computer functions will become second nature, enabling you to safely conduct dives with limited decompression without hours of dive planning. Upon completion, you will earn the SSI Decompression Diving Specialty certification and be able to explore stunning deep dive sites or larger wrecks without being restricted by the traditional no-decompression limits. The opportunities to expand your diving adventures have just got bigger!
ADVANCED DIVER COURSE
"Elite Standard of Training, Thank you NZ Diving Looking forward to working together on the next step of my overall objective.
SCUBA DIVE CHARTER
"Neil and his crew were fantastic!! An awesome day with awesome people. Totally recommend!!
WEEKEND WRECK CHARTER
"We were well looked after on our Wreck Dive and had a great time with top notch banter from Neil and his team"
OPEN WATER COURSE
" Completed 3 day course a month ago with my 18yr daughter. Would absolutely connect with this company in the future to dive again!! Thanks Neil!!"
HAMMERHEAD EXPERIENCE
" Professional, Informative, Amazing and Fun, What more could you want!? "
ENQUIRE TODAY
Please complete the form below including the name of Charter or Course you are interested in.