SOLOMON ISLANDS
DIVE THE WRECKS & REEFS OF GUADALCANAL : DATES TBA
SOLOMON ISLANDS – TULAGI
New Zealand diving is pleased to bring you the chance to experience probably the best wreck diving in the world, along with some of the most exciting volcanic reefs  pristine with an abundance of life.
Working with Tulagi Dive and the Raiders Motel, we have selected packages to allow you to choose between wreck &/or reef dives and has a flexibility dive plan on an 11 day stay. The packages have been designed to work in-conjunction with Virgin Airline schedules
You can reach Honiara, the capital of Solomon Islands via Fiji, Brisbane or Port Moresby. With a total population of 300,000 there are very few cities and most people still live a very basic life in the villages.
Tourism is only starting to discover this precious part of the Pacific. Travelling to the Solomon Islands remains an adventure even today, but those who make the effort will not be disappointed. The islands have a well-deserved reputation as possibly amongst the world's best destination for scuba divers and snorkellers.
The Solomon Islands played a strategic role during World War II and this is born out by the number of navel wrecks in the waters of Iron Bottom Sound.
DIVE TOUR HIGHLIGHTS
ACCOMMODATION
Raiders Hotel & Dive is a small boutique hotel located in the small township of Tulagi in the historical Central Province (a.k.a. Florida Islands) of the Solomon Islands. Situated on the waterfront of Tulagi Island overlooking the tranquil waters of Tulagi Harbour and onward to the hills and forests of Ngella.
Raiders currently has 10 rooms with 17 beds on offer. There are two room types available, Ensuite & Standard. Ensuite rooms have their own toilet/shower whereas our Standard rooms all share common toilet/shower facilities.
All rooms have a queen size and/or a king single bed in them complete with air-con & ceiling fans.
Whilst staying in Honiara we will be staying at the Kitano Mendana.
The hotel offers a variety of facilities including a swimming pool for our guests is right on the ocean edge! The Japanese Restaurant features the one and only authentic Japanese Cuisine in the islands. All of the guest rooms are well equipped and offer sea views.
DIVING
Packages have been designed to cater for both sports and technical divers with itineraries for both reef and wreck diving. Clients can choose the diving that best suits them.
Local operator limits allow recreational divers with Advanced Open-water or higher to dive to a maximum depth of 40 metres, while technical divers with Decompression Procedures or equivalent can dive to 50 metres and those with Extended Range to 65 metres. Technical support in the way of twins, bailouts, CCR cylinders, sorb, O2 and helium available on request.
TDI technical diver training available on all 11-day packages up to Advanced Trimix. Please contact New Zealand Diving well in advance if you are interested in any such training.
DIVE TOUR DETAILS & INCLUSIONS
SOLOMON ISLANDS Package prices are in New Zealand dollars ex Honiara.
• 10-day dive package $4750.00
• 10-day package non-diver $2600.00 (Includes 1-day Maravagi snorkel tour)
Packages include:
• Accommodation at the Solomon Kitano Mendana Hotel in a twin share or double Sea View room, includes Island breakfast.
• Accommodation at Raiders Hotel Tulagi, single occupancy (twin share or double available).
• All meals while staying at Raiders Hotel.
• Diving as listed in the dive programme – including single cylinders, air and weights
• Twin cylinders for technical dives. (two single 11.5 litre alloys available for sidemount divers are included in the trip cost)
• Deco cylinders for dives over 40m
• Return transfers to Raiders Hotel in Tulagi from Honiara.
• Air top-ups for second dive while at Tulagi
• Airport Transfers
• Government taxes
• Land owner's taxes
Not included:
• Airfares to Honiara
• Lunches and evening meals while in Honiara
• O2, Helium, Sorb for CCR's.
Helium, sorb and equipment rental paid directly to the operator on completion of diving
Optional Extras: • Tulagi village tour • Scuba Discovery experience for non-divers • Optional day 8 dive and night dives • War Museum tour • Battle field tour • Single occupancy accommodation • SDI/TDI or SSI courses. (please contact New Zealand Diving if you have an interest in advancing your training)
Payments: • A 30% non-refundable deposit is required to confirm your spot • Trip balance paid 4 weeks prior to departure
DIVE CHARTER ITINERARY
SOLOMON ISLANDS 10 Day/11 night package schedules:
The dives listed may vary depending on weather conditions, currents and team preferences. Note that some of the recreational dives are also suitable for technical divers due to the great variation of depth over the wreck site. • Arrive Honiara early afternoon, transfer to the Kitano Mendana Hotel.
• Day 1:  shake down shore dives with Dive Tulagi on the Bonegi 1 & Bonegi 2
• Day 2:  technical divers dive the John Penn and Azumasun Maru, recreational divers the J Submarine and B17 bomber. Mid-afternoon transfer to Raiders Hotel in Tulagi.
• Day 3:  dive with Raiders on the NZ Moa wreck and Catalina float plane
• Day 4:  technical divers dive the Kanawae twice or Kanawae and Japanese Mavis. Recreational Divers Twin Tunnels and Japanese Mavis
• Day 5:  technical divers dive the Aaron Ward and Japanese Mavis or Kanawae. Recreational divers visit Maravagi Resort and dive Baby Cakes Reef.
• Day 6:  technical divers dive the Aaron Ward and Twin Tunnels, while recreational divers dive the junk yard and twin tunnels
• Day 7:  Technical divers dive the Aaron Ward, or Kanawae or an exploratory dive, while recreational divers reef dive and dive the Wildcat fighter.
• Day 8:  transfer back to Honiara mid-afternoon (optional morning dive for those who want it)
• Day 9:  technical divers dive the John Penn and Azumasun Maru, Recreational divers Bonegi 1 and 2
• Day 10:  technical divers dive the Sasako Maru, Bonegi wreck or bomber? recreational divers reef
• Day 11: , off gassing day in Honiara, optional war museum tour. •  depart Honiara early afternoon.
NOTE: This dive schedule is best case scenario and based on weather conditions, tides and team preferences being aligned. However, with careful pre-planning there is plenty of flexibility in how the dive programme will be run, other than in exceptional circumstances all the wrecks and dive sites listed will be visited during the time allowed.
Two dives a day are scheduled in the dive programme, this is due to the average depth of the dives and multiple days of diving. Extra dives can be added while in Tulagi for those who would like to at an extra cost – including night dives.
Exploratory dives may be discussed with the group and planned pre trip to look for new wrecks.
WHAT TO BRING
Passport & proof of Covid vaccination
Proof of diving certifications.
Dive gear maybe rented or alternately bring your own
SOLOMON ISLANDS DIVE TOUR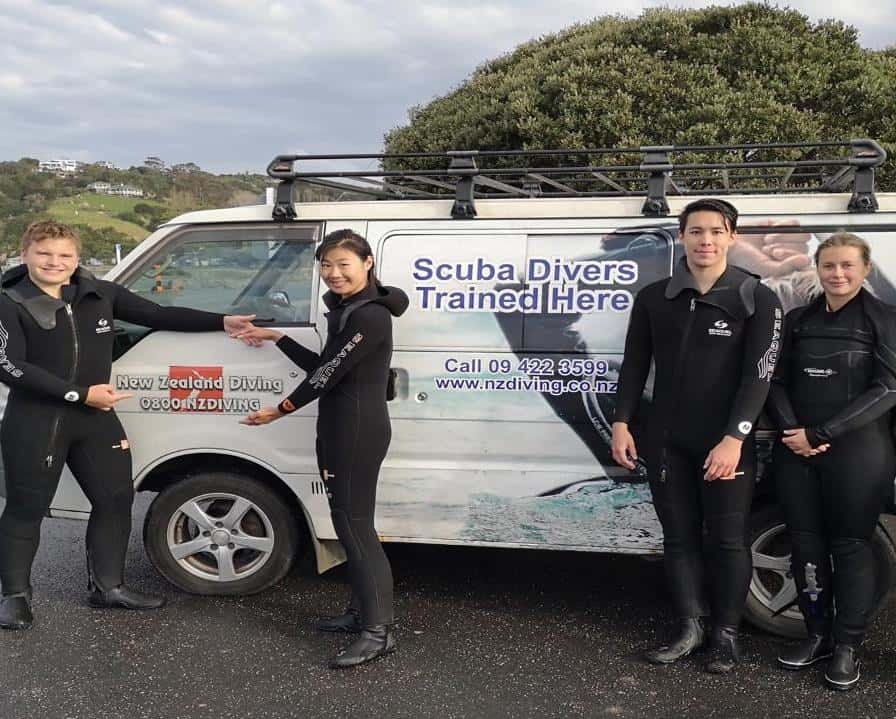 This is an action packed trip diving the best wrecks in the world. A bucket list destination for any tec diver or wreck enthusiast.
TULAGI & HONIARIA, SOLOMON ISLANDS

Wreck Diving

11 day tour package

See options available
Book Now
ADVANCED DIVER COURSE
"Elite Standard of Training, Thank you NZ Diving Looking forward to working together on the next step of my overall objective.
SCUBA DIVE CHARTER
"Neil and his crew were fantastic!! An awesome day with awesome people. Totally recommend!!
WEEKEND WRECK CHARTER
"We were well looked after on our Wreck Dive and had a great time with top notch banter from Neil and his team"
OPEN WATER COURSE
" Completed 3 day course a month ago with my 18yr daughter. Would absolutely connect with this company in the future to dive again!! Thanks Neil!!"
HAMMERHEAD EXPERIENCE
" Professional, Informative, Amazing and Fun, What more could you want!? "
ENQUIRE TODAY
Please contact us using the enquiry form below, if you would like to know more about any diving options featured on our website. Interested in a particular course? Need help with finding suitable diving equipment? Or, any other questions that you may have? Please use this contact form to get in touch with us.