SOLO DIVER CERTIFICATION
HOW OFTEN ARE YOU ALONE?
At one point or another, a diver has found himself alone during a dive, whether it is intentional or not. SDI's Solo diver certification is the practice of self reliant scuba diving without a "dive buddy".
Solo diving, once considered technical diving and discouraged by most certification agencies, is now seen by many experienced divers and agencies as an acceptable practice for those divers suitably trained and experienced. Rather than relying on the traditional buddy diving safety system, solo divers should be skilled in self-sufficiency and have willingness to take responsibility for their own safety while diving.
One of SDI's most popular courses, the solo diver course teaches experienced recreational divers how to safely dive independently of a dive buddy or strengthen your buddy team skills. The course stresses on proper dive planning, personal limitations, accident prevention as well as the benefits, hazards, and proper procedures for diving solo. You will also learn the additional equipment that is required for solo diving including its proper usage and assembly. This is the perfect course for underwater photography and underwater video divers as well as those diving with their children or buddies that may not be very experienced in scuba diving.
DIVE COURSE HIGHLIGHTS
Who this course is for:
The certified SDI Advanced Diver (or equivalent) who is interested in learning how to dive independent of a dive buddy, or looking to strengthen your buddy team diving skills.
Additional courses that would be beneficial & complementary are the O2 Administration and a First Aid certification
DIVE COURSE DETAILS & INCLUSIONS
What you can expect to learn:
The SDI Solo Diver course takes an in-depth look at all of the following and more:
Why solo dive?
History of buddy diving
Pros and cons of buddy diving and solo diving
Legal liability assumed by buddy diving
How to use the SDI Solo Diving waiver and release
Who must solo dive?
The solo diving mentality
When not to solo dive
Equipment for solo diving
Planning and conducting a solo dive
Navigation
Management of solo diving emergencies
Review the SDI Solo Diver Liability Release and Express Assumption of Risk Agreement Form
DIVE COURSE ITINERARY
New Zealand Diving is one of the only centre's in New Zealand able to offer and teach this certification. Contact us for further information on the Solo diver certification.
WHAT TO BRING
Although we can hire you some equipment, we strongly recommend you own all of your own normal dive gear.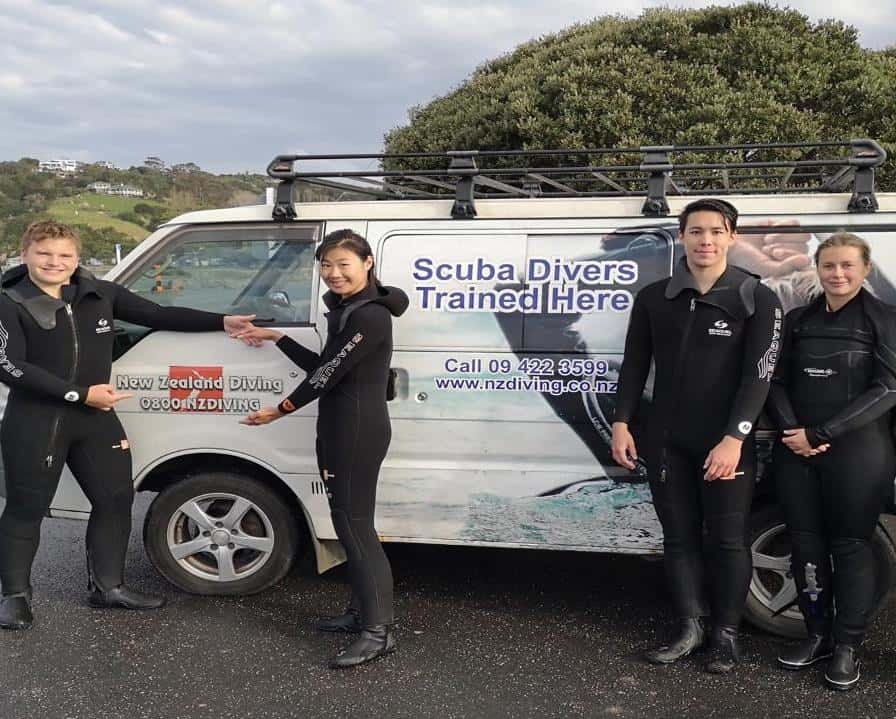 When you consider most hunters or photographers & videographers dive alone, separated from their buddy, it is not hard to imagine how important this course is. Take the Solo diver certification and learn the skills needed to survive alone.
Warkworth, North Island, New Zealand

SDI Solo Diver Course

1 day

$730
Book Now
ADVANCED DIVER COURSE
"Elite Standard of Training, Thank you NZ Diving Looking forward to working together on the next step of my overall objective.
SCUBA DIVE CHARTER
"Neil and his crew were fantastic!! An awesome day with awesome people. Totally recommend!!
WEEKEND WRECK CHARTER
"We were well looked after on our Wreck Dive and had a great time with top notch banter from Neil and his team"
OPEN WATER COURSE
" Completed 3 day course a month ago with my 18yr daughter. Would absolutely connect with this company in the future to dive again!! Thanks Neil!!"
HAMMERHEAD EXPERIENCE
" Professional, Informative, Amazing and Fun, What more could you want!? "
ENQUIRE TODAY
Please contact us using the enquiry form below, if you would like to know more about any diving options featured on our website. Interested in a particular course? Need help with finding suitable diving equipment? Or, any other questions that you may have? Please use this contact form to get in touch with us.