CAVERN DIVER
START YOUR JOURNEY INTO CAVE DIVING
As the first in a series of overhead courses, the TDI Cavern Course takes a serious look at the skills needed to conduct safe and enjoyable dives. Although this course is conducted in the light zone you will still be in an overhead environment.
DIVE COURSE HIGHLIGHTS
Who this course is for:
The certified diver who has interest in moving forward with overhead environment diving and expanding their diving techniques, capabilities, and more!
Your TDI Instructor we cover topics and skills such as
• Equipment configuration and preparation
• Body posture and trim
• Propulsion techniques
• Cavern conservation
• Proper guideline procedures
If you are interested in this course you may also be interested with decompression diving
DIVE COURSE DETAILS & INCLUSIONS
What you can expect to learn:
The TDI Cavern Diver course takes an in-depth look at all of the following and more:
Policy for cavern diving
Gas management procedures and management to include dissimilar volumes
Psychological considerations of cavern diving
Equipment considerations including:

Cylinder options
Regulator options
Buoyancy compensator/harness options
Proper weighting
Reel options
Equipment configurations

Communication (light and hand signals)
Swimming techniques

Body posture/trim
Buoyancy control
Line following
Propulsion (finning) techniques

Physiology

Breathing techniques
Stress management

Cavern environment
Cavern conservation
Problem solving

Emergency procedures
Equipment failure
Silting conditions

Accident analysis
Cavern diving etiquette
Review of dive tables and decompression theory
DIVE COURSE ITINERARY
WHAT TO BRING
Check with New Zealand Diving about the gear you'll use during this course. You can find most everything at our diving shop or our online shop.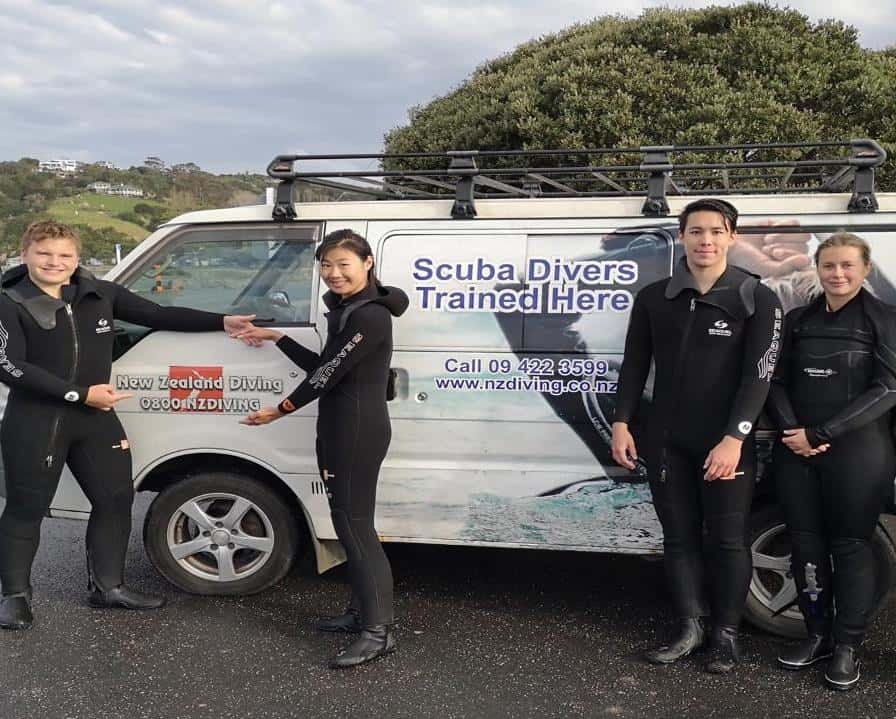 Learn how to dive safely into caverns within the daylight zone
Warkworth, North Island, New Zealand

TDI Cavern Diver

2 Days

Please Contact Us
ENQUIRE NOW
ADVANCED DIVER COURSE
"Elite Standard of Training, Thank you NZ Diving Looking forward to working together on the next step of my overall objective.
SCUBA DIVE CHARTER
"Neil and his crew were fantastic!! An awesome day with awesome people. Totally recommend!!
WEEKEND WRECK CHARTER
"We were well looked after on our Wreck Dive and had a great time with top notch banter from Neil and his team"
OPEN WATER COURSE
" Completed 3 day course a month ago with my 18yr daughter. Would absolutely connect with this company in the future to dive again!! Thanks Neil!!"
HAMMERHEAD EXPERIENCE
" Professional, Informative, Amazing and Fun, What more could you want!? "
ENQUIRE TODAY
Please contact us using the enquiry form below, if you would like to know more about any diving options featured on our website. Interested in a particular course? Need help with finding suitable diving equipment? Or, any other questions that you may have? Please use this contact form to get in touch with us.