ADVANCED DIVER DEVELOPMENT PROGRAM
DIVE TO THE NEXT LEVEL
The Advanced dive program will build on your foundation skills already acquired & give you the knowledge to achieve your own adventures.
The SDI Advanced Diver Development Program was created to make truly Advanced Divers. If you've taken your Open Water Scuba Diver course and are now ready to expand your knowledge but would like to see what is out there first, then the this course is for you!
During this program, you will be taken through four SDI specialties — such as deep, navigation, photo, and video — covering all the necessary skills and subjects to leave you comfortable conducting more advanced dives. 
Two of the required specialties are the Deep Diver and Navigation Diver specialties which are the foundation of continuing diver education, skills and knowledge.
DIVE COURSE HIGHLIGHTS
Who this course is for:
This course is a perfect next step for certified open water scuba divers, including:
Those wishing to expand their dive knowledge and skillset,
Those who would like to advance their dive training,
Those with SDI Advanced Adventure diver qualifications who would like to receive more experience in their specialities.
DIVE COURSE DETAILS & INCLUSIONS
What can you expect to learn?
This course allows an opportunity to experience several SDI, TDI, or ERDI specialties at the sport level
Continued diver education, skills, and knowledge
Ability to enrol in and complete selected specialties
Once you have logged your 25th dive (these can include any and all training dives), visit your local SDI facility with your logbook and four specialty certification cards and you will be awarded the SDI Advanced Scuba Diver certification. 
By earning this certification, you will increase abilities and comfort in the water and be ready for the next step, SDI Rescue Diver.
DIVE COURSE ITINERARY
Contact New Zealand Diving about our Advanced Diver Development Program schedules.
WHAT TO BRING
While New Zealand Diving will provide all necessary diving equipment, you will need to bring sunscreen, swimwear, a towel, and a change of clothes to each session.
ADVANCED DIVER DEVELOPMENT PROGRAM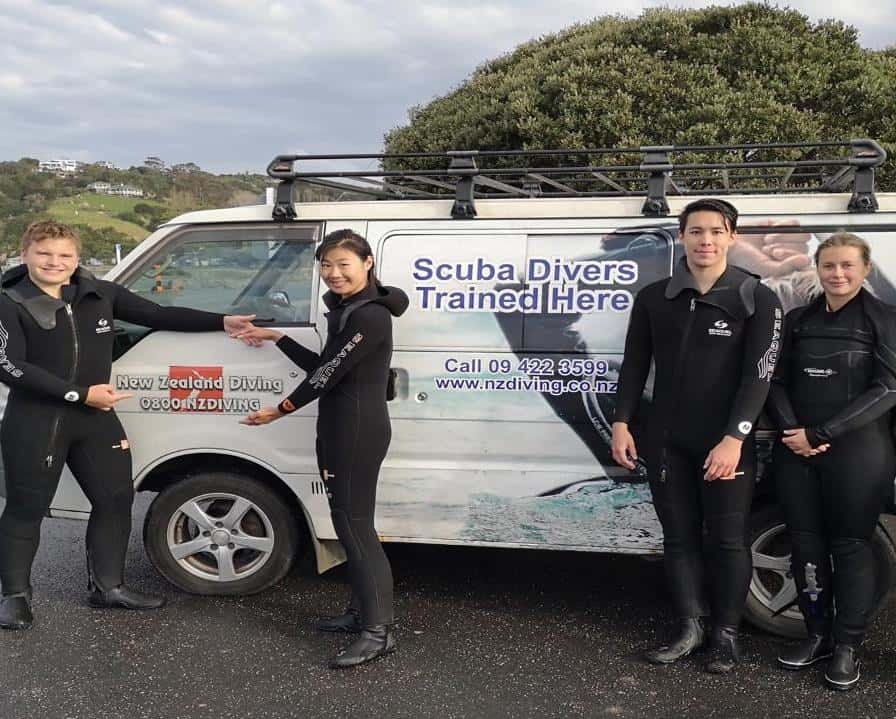 The SDI Advanced Program consists of four speciality courses: Deep, Navigation and two electives.
Final recognition is upon achieving 25 logged dives. Achieve five certifications within the program.
Become a true, advanced diver!
Warkworth, North Island, New Zealand

SDI Advanced Diver Program

4 Days

$1,100.00
Book Now
ADVANCED DIVER COURSE
"Elite Standard of Training, Thank you NZ Diving Looking forward to working together on the next step of my overall objective.
SCUBA DIVE CHARTER
"Neil and his crew were fantastic!! An awesome day with awesome people. Totally recommend!!
WEEKEND WRECK CHARTER
"We were well looked after on our Wreck Dive and had a great time with top notch banter from Neil and his team"
OPEN WATER COURSE
" Completed 3 day course a month ago with my 18yr daughter. Would absolutely connect with this company in the future to dive again!! Thanks Neil!!"
HAMMERHEAD EXPERIENCE
" Professional, Informative, Amazing and Fun, What more could you want!? "
Enquire about a course or charter:
Please complete the form below including the name of Charter or Course you are interested in.