O2 ADMINISTRATION COURSE
OXYGEN CARE
This course is intended to teach emergency oxygen (O2) administration. This program covers equipment and procedures for administrating oxygen as an emergency procedure. Equipment selection and use for decompression illness emergencies are detailed with practical components to train a well rounded rescuer.
COURSE HIGHLIGHTS
Who this course is for:
Scuba Divers
Dive Professionals and boat staff
Other individuals who may need to administer oxygen
Course prerequisites
Minimum age 18, 10 with parental consent
What you can expect to learn:
The Oxygen Administration program is designed to train layperson rescuers for:
Identification of DCI
administration of emergency oxygen
COURSE DETAILS & INCLUSIONS
What's in it for you:
Upon successful completion of the course, graduates may:
Recognize and evaluate an emergency and a victim
Know how to activate or alert the emergency medical services (EMS)
Be able to administer O2 to a breathing or non-breathing person
OSHA and ILCOR compliant training
COURSE ITINERARY
How to take this course
There are two components to your training in order to receive your certification. The first is academics and the second is skills. You must first pass your academics training to proceed to the second phase and work with an instructor in a classroom setting.
Step 1
Academics. We offer two options to complete your academics (eLearning or printed manual). To get started with eLearning, just book your course below and you'll be off and running. If you prefer a manual, contact us and we will ship one to you.* O2 Administration Manual
Once you have completed your academics, you can begin your classroom training with a local instructor.
Step 2
Classroom. Once you have selected your course date & location visit our training center to complete the skills portion of your training.
Once you complete your academics and classroom training, you will be issued a certification. You will then be a certified provider for O2 Administration.
For more information about this and other courses offered by us and First Response Training please visit: www.firstresponse-ed.com or contact us.
WHAT TO BRING
Once you have completed the online theory just contact us and book yourself onto the practical session.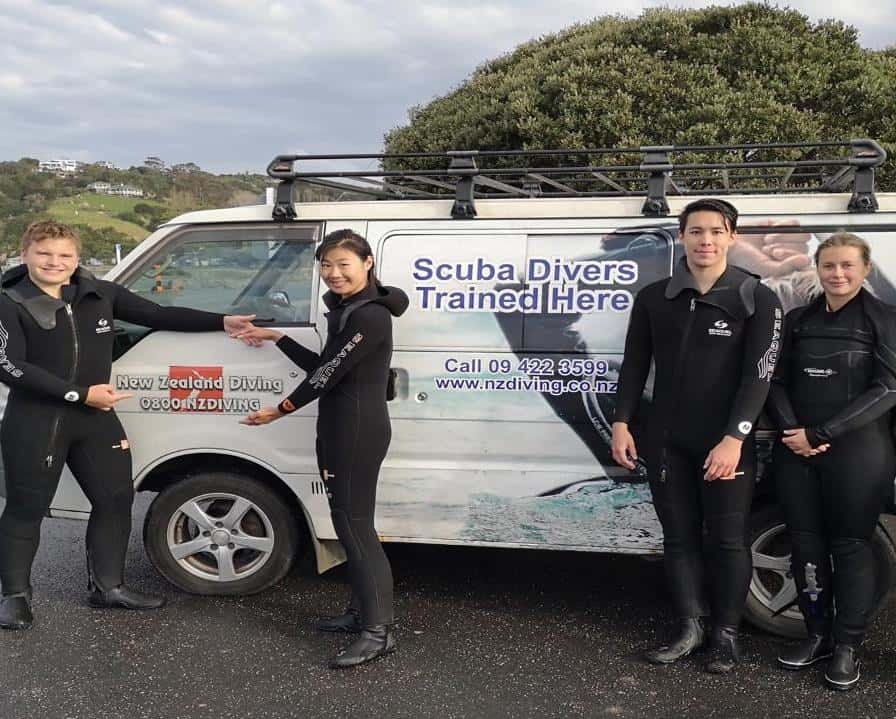 Learn how to handle and administer oxygen safely
Warkworth, North Island, New Zealand

Oxygen Administration

4 hours

$200
Book Now
ADVANCED DIVER COURSE
"Elite Standard of Training, Thank you NZ Diving Looking forward to working together on the next step of my overall objective.
SCUBA DIVE CHARTER
"Neil and his crew were fantastic!! An awesome day with awesome people. Totally recommend!!
WEEKEND WRECK CHARTER
"We were well looked after on our Wreck Dive and had a great time with top notch banter from Neil and his team"
OPEN WATER COURSE
" Completed 3 day course a month ago with my 18yr daughter. Would absolutely connect with this company in the future to dive again!! Thanks Neil!!"
HAMMERHEAD EXPERIENCE
" Professional, Informative, Amazing and Fun, What more could you want!? "
ENQUIRE TODAY
Please contact us using the enquiry form below, if you would like to know more about any diving options featured on our website. Interested in a particular course? Need help with finding suitable diving equipment? Or, any other questions that you may have? Please use this contact form to get in touch with us.