DIVING CAREER
START YOUR DIVING CAREER WITH NEW ZEALAND DIVING
If you would like a diving career then we are here to help you. New Zealand Diving have a range of industry required certifications designed for commercial and instructor professions.
New Zealand's extensive coastline provides locals and visitors with a prime opportunity to interact with the marine environment. Diving is one way people can engage with the underwater world. While many New Zealanders enjoy diving for leisure, there are also a wide range of occupations that require a dive skill set.
Statistics in the report created by Skills Active Workforce describe diving as a growth industry with diving instructors shown as a skills shortage by Immigration NZ within New Zealand. Skilled divers are in short supply and recruiting, whether locally or internationally, is a challenge for the industry.
You can download the report here Skills Active Workforce Summary
Employment in the dive industry in the five years to 2021 is expected to grow by 4.5% per annum
Barriers to training and completing qualifications are mainly linked to:
• The financial cost of training
• High turnover of staff
• Lack of visibility on the return on investment of training
• Workplace capability and resources to deliver training.
Here at New Zealand Diving we are able to help with all of the above
DIVING INTERNSHIPS INFORMATION
New Zealand Diving Ltd are in a position to provide customers with high quality training from leading diving agencies, all with worldwide recognition & backed with NZQA standards.
Whether you want to work as a dive professional or in the diving commercial sector we have a selection of courses designed to help you on your way to your chosen career. All of our staff are industry leading instructors with vast amounts of experience, providing you with the comfort that you are being trained by the best.
Funding may be available to individuals who wish to gain the skill sets to assist these careers. Qualifying for funding will depend on the person's circumstances, such as being a New Zealand resident or financial position. We encourage anyone who has recently lost their job due to covid19 or are otherwise unemployed to contact us for details so we can assist them.
For those wishing to fund themselves, we have competitive rates and payment plans to help you on your journey.
Our training goes beyond the standard course with additional certification included to benefit you in your chosen field. You will be encouraged to gain experience & learn the behind the scene skills that will assist you in the real world.
Email New Zealand Diving for further information about your diving career & we will call you for a chat to see how we can help on your journey.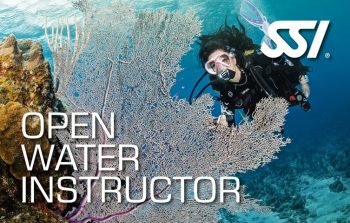 Costs & duration will vary on certification pathway & available funding applications.
Contact New Zealand Diving for details.
Warkworth, North Island, New Zealand

DIVING CAREER

DEPENDING ON CHOICE

DEPENDING ON INDIVIDUAL CIRCUMSTANCES
Further Information
ADVANCED DIVER COURSE
"Elite Standard of Training, Thank you NZ Diving Looking forward to working together on the next step of my overall objective.
SCUBA DIVE CHARTER
"Neil and his crew were fantastic!! An awesome day with awesome people. Totally recommend!!
WEEKEND WRECK CHARTER
"We were well looked after on our Wreck Dive and had a great time with top notch banter from Neil and his team"
OPEN WATER COURSE
" Completed 3 day course a month ago with my 18yr daughter. Would absolutely connect with this company in the future to dive again!! Thanks Neil!!"
HAMMERHEAD EXPERIENCE
" Professional, Informative, Amazing and Fun, What more could you want!? "
ENQUIRE TODAY
Please contact us using the enquiry form below, if you would like to know more about any diving options featured on our website. Interested in a particular course? Need help with finding suitable diving equipment? Or, any other questions that you may have? Please use this contact form to get in touch with us.