RESCUE DIVER COURSE
LIFE SAVING SKILLS
The SDI Rescue Diver Course is designed to develop your knowledge and necessary skills to effectively perform diver rescues, and assist and administer necessary first aid. You will learn skills such as how to perform self and buddy rescues, recognise and calm potential panic divers, administer proper first aid to dive-related injuries, conduct effective search patterns, and manage accident scenes.
DIVE COURSE HIGHLIGHTS
This course is a perfect next step for certified scuba divers, including:
Those wishing to expand their dive knowledge and skillset,
Those who would like to advance their dive training,
Those interested in becoming a dive leader
DIVE COURSE DETAILS & INCLUSIONS
What you can expect to learn:
The rescue certification course is designed to develop the knowledge and necessary skills for an individual to effectively perform diver rescues and assists, and administer first aid.
You will cover:
Prevention and causes of diving accidents (including stress and physiological factors,

 

equipment, surface drowning syndrome, and physical conditioning)
Diving lifesaving (including self rescue, diver first aid and assist, surface and water rescues, types of transports, in-water artificial respiration, boat and shore exit techniques, and oxygen administration)
Hyperbaric injuries and management (including information collection, and hyperbaric

 

chamber access)
Accident Management (including access to emergency transport and assistance, accident reporting, liability and related legal considerations)
After the SDI Rescue Course, you can enrol in the SDI Master Scuba Diver Development Program, or start in the professional ranks and sign up for the SDI Divemaster Course.
This course also requires the O2 Administration and a First Aid certification
DIVE COURSE ITINERARY
Contact New Zealand Diving about our Dive Course schedules.
WHAT TO BRING
While New Zealand Diving will provide all necessary diving equipment, you will need to bring sunscreen, swimwear, a towel, and a change of clothes to each session.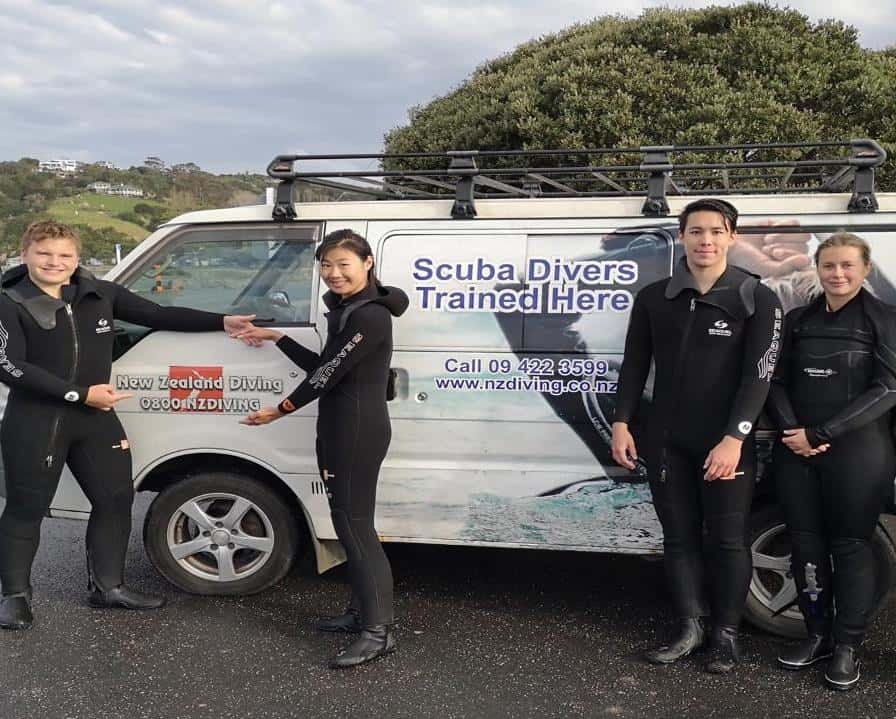 Learn what is required to save an injured or unconscious diver. Never be without the skills needed to save somebody's life.
Warkworth, North Island, New Zealand

SDI Rescue Diver Course

2 Days

$665
Book Now
ADVANCED DIVER COURSE
"Elite Standard of Training, Thank you NZ Diving Looking forward to working together on the next step of my overall objective.
SCUBA DIVE CHARTER
"Neil and his crew were fantastic!! An awesome day with awesome people. Totally recommend!!
WEEKEND WRECK CHARTER
"We were well looked after on our Wreck Dive and had a great time with top notch banter from Neil and his team"
OPEN WATER COURSE
" Completed 3 day course a month ago with my 18yr daughter. Would absolutely connect with this company in the future to dive again!! Thanks Neil!!"
HAMMERHEAD EXPERIENCE
" Professional, Informative, Amazing and Fun, What more could you want!? "
ENQUIRE TODAY
Please contact us using the enquiry form below, if you would like to know more about any diving options featured on our website. Interested in a particular course? Need help with finding suitable diving equipment? Or, any other questions that you may have? Please use this contact form to get in touch with us.