DIVE LITTLE BARRIER
HOME OF THE HAMMERHEADS
Little Barrier offers some of the best diving close to Auckland. Little Barrier Island, or Te Hauturu-o-Toi in Māori, lies off the northeastern coast of New Zealand's North Island. Come and enjoy a day diving in the beautiful water around Little Barrier with New Zealand Diving.
DIVE TOUR HIGHLIGHTS
Little Barrier island is separated from the mainland to the west by Jellicoe Channel, and from the larger Great Barrier Island to the east by Cradock Channel. The two aptly named islands shelter the Hauraki Gulf from many of the storms of the Pacific Ocean.
The rocky reefs around Little Barrier have abundant fish and invertebrate life among the kelp forests. The holes and cracks housed many crayfish, perhaps the overflow from Tawharanui Marine Park and Goat Island Marine Reserve on the adjacent coast. Many large red moki often shared their holes or swam through the weed above them. Their rarer cousins, the painted moki, are also found there. Add the swarms of demoiselle and blue maomao schools over the sponge gardens and Little Barrier offers some of the best diving close to Auckland.
If you are the hunter gatherer type you can also try your hand at catching crays and taking a feed home for the family.
Little Barrier is also home to our Hammerhead Experience run during the summer season.
DIVE TOUR DETAILS & INCLUSIONS
New Zealand Diving offers a one day charter to Little Barrier with two Dives from our boat Midnight Diver. Little Barrier has suitable dive sites for all levels of divers.
If you are serious about diving one of the best rated dive destinations in the world, then why not book our unique 2 day liveaboard tour to Little Barrier and the Mokohinaus Islands and stay overnight. Up to four dives a day are possible. Food and accommodation are included in the price.
DIVE CHARTER ITINERARY
Our day starts meeting at New Zealand Diving in Warkworth. Divers meet at 08:30 am to head out to the launch site.
One dive is conducted in the morning and one in the afternoon. A surface interval will be conducted in between.
Dives will be taken at two different sites during the day. Customers can expect to be back by approx. 16:30.
WHAT TO BRING
Remember to bring an appropriate change of clothes, lunch or snacks, water and sunscreen. Dive gear is provided.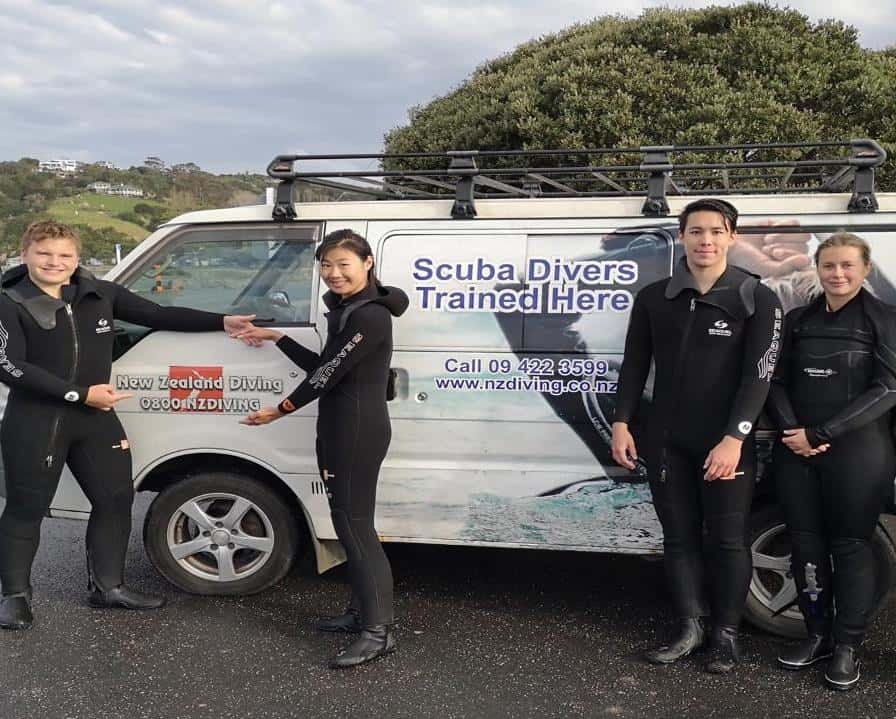 Little Barrier offers a huge range of diving, set in a stunning location. We have provided three different ways for you to choose from to see them.: A singe day charter, a part of our unique dive combination package or on our spectacular 2 day liveaboard. Select you preferred option below
Warkworth, North Island, New Zealand

Little Barrier Scuba Dive

1 Days

$289.00
Book Now
Combo Book Now
2 Day Liveaboard Tour
ADVANCED DIVER COURSE
"Elite Standard of Training, Thank you NZ Diving Looking forward to working together on the next step of my overall objective.
SCUBA DIVE CHARTER
"Neil and his crew were fantastic!! An awesome day with awesome people. Totally recommend!!
WEEKEND WRECK CHARTER
"We were well looked after on our Wreck Dive and had a great time with top notch banter from Neil and his team"
OPEN WATER COURSE
" Completed 3 day course a month ago with my 18yr daughter. Would absolutely connect with this company in the future to dive again!! Thanks Neil!!"
HAMMERHEAD EXPERIENCE
" Professional, Informative, Amazing and Fun, What more could you want!? "
ENQUIRE TODAY
Please contact us using the enquiry form below, if you would like to know more about any diving options featured on our website. Interested in a particular course? Need help with finding suitable diving equipment? Or, any other questions that you may have? Please use this contact form to get in touch with us.