NITROX DIVER
EXTEND YOUR BOTTOM TIME
TDI Nitrox Diver course is an entry level course for divers wishing to utilize enriched air nitrox as a breathing gas. Also known as EAN or enriched air, get to understand how the use of increased oxygen levels benefit you during diving.  Little else has impacted recreational diving more than the introduction of nitrox, allowing more time underwater. During this course, you will learn the benefits, hazards and proper procedures for diving with EAN 22 to EAN 40 your TDI Instructor will also cover
Equipment considerations
Cylinder labeling
Analyzing of Nitrox
The course follows an easy to read and understand diver manual titled Understanding Nitrox and waterproof tables for quick on-site reference.
DIVE COURSE HIGHLIGHTS
Upon successful completion of this course:
1. Graduates may engage in diving activities utilizing EAN-22 to EAN-40 without direct supervision
Graduates would be qualified to enroll in:
1. TDI Advanced Nitrox Course
2. TDI Decompression Procedures Course
3. TDI Semi-closed Rebreather Course
No dives are required to complete the Nitrox Diver course, however, optional dives can be taken if you would like to try it.
New Zealand Diving has 32% Nitrox gas banked & available demand. Other blends are available on request.
For further information visit TDI 
This course can be taken as an evening course.
To view our schedules select the book now & check out our new calendar. Alternatively call us on 09 422 3599
DIVE COURSE DETAILS & INCLUSIONS
Who this course is for:
The open water diver who is interested in learning more about nitrox mixtures
The open water diver who is interested in extending their bottom time
The certified diver who has interest in moving forward with technical diving education
Course prerequisites:
Minimum age 18, 15 with parental consent
Minimum certification of open water diver or current enrollment in an open water diver course
Students wo take this course are often interested in Advanced Nitrox and Decompression Procedures certifications
DIVE COURSE ITINERARY
Our schedules are available to view when you select the Book Now button below. Alternatively you can contact us and we will send the online codes to you today
WHAT TO BRING
This an online theory course with an optional dive element.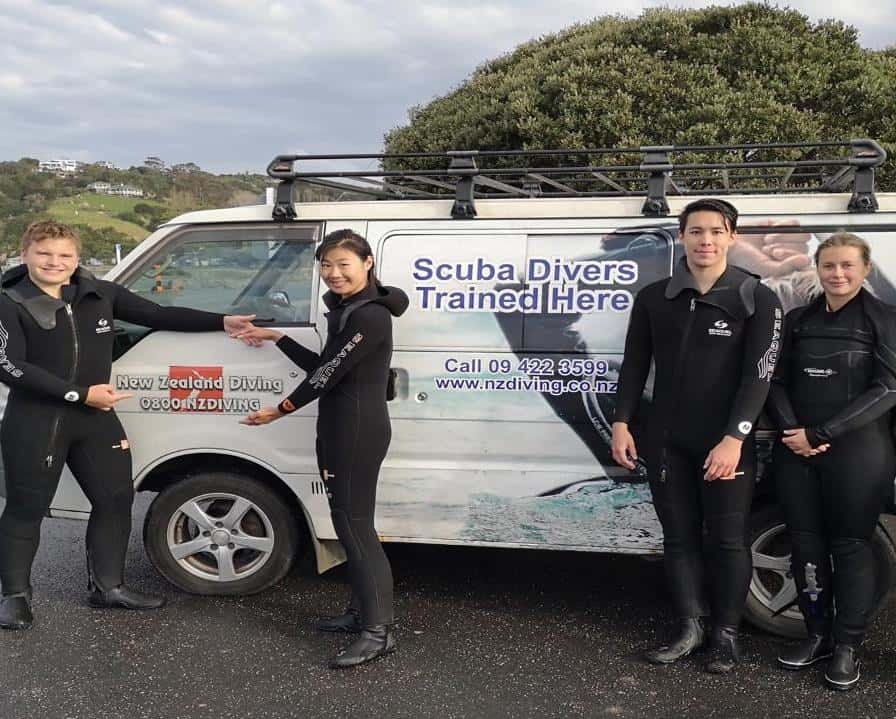 Nitrox is designed to help reduce you nitrogen intake and therefore increase your bottom times and surface intervals.
Learn how to use it to your advantage
Warkworth, North Island, New Zealand

TDI Nitrox Diver

Online Theory, optional dive

$275
Book Now
ADVANCED DIVER COURSE
"Elite Standard of Training, Thank you NZ Diving Looking forward to working together on the next step of my overall objective.
SCUBA DIVE CHARTER
"Neil and his crew were fantastic!! An awesome day with awesome people. Totally recommend!!
WEEKEND WRECK CHARTER
"We were well looked after on our Wreck Dive and had a great time with top notch banter from Neil and his team"
OPEN WATER COURSE
" Completed 3 day course a month ago with my 18yr daughter. Would absolutely connect with this company in the future to dive again!! Thanks Neil!!"
HAMMERHEAD EXPERIENCE
" Professional, Informative, Amazing and Fun, What more could you want!? "
Enquire about a course or charter:
Please complete the form below including the name of Charter or Course you are interested in.