SOUTHERN WRECK TOURS
SOUTH ISLAND SHIPWRECKS
New Zealand Divings Southern Wreck Tour is our latest in a line of exclusive dive torus around the country. This is hosted in the beuatiful Marleborough Sounds in a tranquil lodge at Port Gore next to one of the dive sites.
The tour introduces you to some of the beautiful wrecks in the remotest parts of the South Island, including the MS Mikhail Lermontov , the Lastingham, Rangitoto and the deeper wreck of the Hippolas. There is alos an opportunity to dive the sea caves off of Port Jackson. This is a fully inclusive trip with accommodation and food as part of the package.
Mikhail Lermontov at Tilbury Docks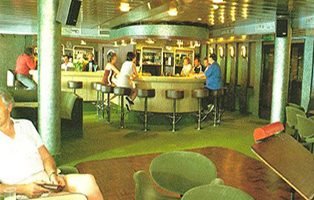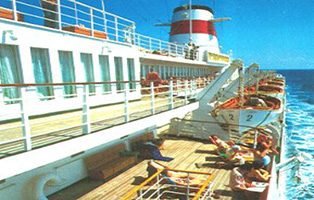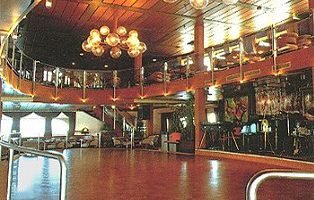 DIVE TOUR HIGHLIGHTS
The Southern Wreck Tour includes a number of wrecks all within easy reach of the lodge which will be the base for our tour. Most of the wrecks are accessible to advanced divers, however the Hippolas is only available to technical divers with the correct training certifications. Training can be provided in advance should wish to contact us for details. The Mkihail Lermontov will be the main wreck of the tour with the possiblity to dive her on 2 days due to her size and easy access.
In addition to the wreck dives there will be an opportunity to dive the sea caves off Port Jackson.
DIVING DETAILS
The Mikhail Lermontov is in 37 meters of water which pushes the limits of recreational diving. This site is however an ideal dive for using  Nitrox, lots of fun for advanced divers. Good buoyancy control is needed on this dive as many of the ships original furnishings are still present and easily disturbed. Meaning that the visibility is good but can become very poor very quickly. Because this ship is located in the Marlborough Sounds the conditions can be quite cold so a 7mm wet suit is a must, preferably a dry suit.
Rangitoto Iron screw steamer. She sunk at the south side of Cape Jackson 1873. Her length is 209 feet
The wreck is in shallow water with an average depth of 8/10m. The engine, boiler, shat and screw are prominent. Large hull plates and scattered debris in and around the wreck site.
The Rangitoto is an easy dive with very little current, the wreck has  good fish life. The wreck site is close to where the Lastingham and Hippolas wrecks are and would be great as a second dive of the day.
Lastingham iron sailing ship. She sunk south side of Cape Jackson 1884. Her length is 221 feet
The Lastingham was on its way from London to Wellington and was totally wrecked on Cape Jackson with the loss of 18 lives.
The wreck is broken up, with hull plates, anchors and masts very recognizable. Most of the wreck lies in 8 to 10m of water, but debris flows down the seabed to a depth of 40m.
The majority of the wreck is covered in kelp and has fantastic sea life including some very large crayfish. It is said that 400 gold sovereigns still remain in the wreck with an approximate value of $90,000.00.
There can be current on this wreck site, especially if diving out in the deeper part of the wreck, generally the current is very mild or nonexistent in the shallower parts of the  wreck site. This is one of the better dive sites in the Marlborough Sounds.
Hippalos, wooden barque. She sunk 1910 off Blumine Island off Queen Charlotte Sound. Her length is 127th
Another casualty of Cape Jackson's reefs, the Hippalos sunk under tow to Picton and rests in 63m of water.
Not much is left of the wreck as over the years the decks have collapsed inwards. There are still steel masts, rigging and machinery including a steam driving winch visible along with copper hull plating.
This is a technical dive and should only be considered by those trained in these sorts of depths and diving the appropriate gases and with good planning.
Cape Jackson Sea Caves
Scattered on the  outer northern side of Cape Jackson are several shallow sea caves. These caves, although quite shallow penetrate quite a way into the cape and make for an interesting dive.
DIVE TOUR DETAILS & INCLUSIONS
SOUTHERN WRECK TOUR INCLUDE: 
6 nights accommodation at the Lermontov Lodge
5 Day charter (2 x dives per day, single cylinder & weights)
All meals
Linen & Towels
Excludes: Nitrox, Trimix, rental gear, flights to Blenheim or ferry crossing
Optional Extra: Return transport lodge – Blenheim airport
DIVE CHARTER ITINERARY
Our Southern Wreck tourbegins at Blenheim Airport in the South Island. Meeting times will be confirmed for the transportation to the lodge. If you prefer to arrange your on transportation to the lodge please let us know. the road out to the lodge is very slow and can take about 3 hours to drive.
Accommodation will be at the lodge for the entire tour. The lodge is only a short 10 min boat journey away from the Mikhail Lermontov dive site. Food is included in the price o the trip, along with bed linen.
Two dives will be conducted a day. No diving 24 hours prior to flying.
To maximise your diving, we can offer the following diving courses: Details are available on our website, please let us know if you are interested in any of these courses.
Advanced Nitrox & Decompression Procedures
WHAT TO BRING
Bring plenty of warm clothing and any special treats with you. This is a very remote location with no corner shops!
Dive gear can be provided but needs to be arranged in advance.
We can arrange standard sports & technical diving equipment if required.
Those of you who prefer to dive with technical twin sets or side mounts these can also be arranged.
Nitrox & Trimix gas is also available but must be ordered in advance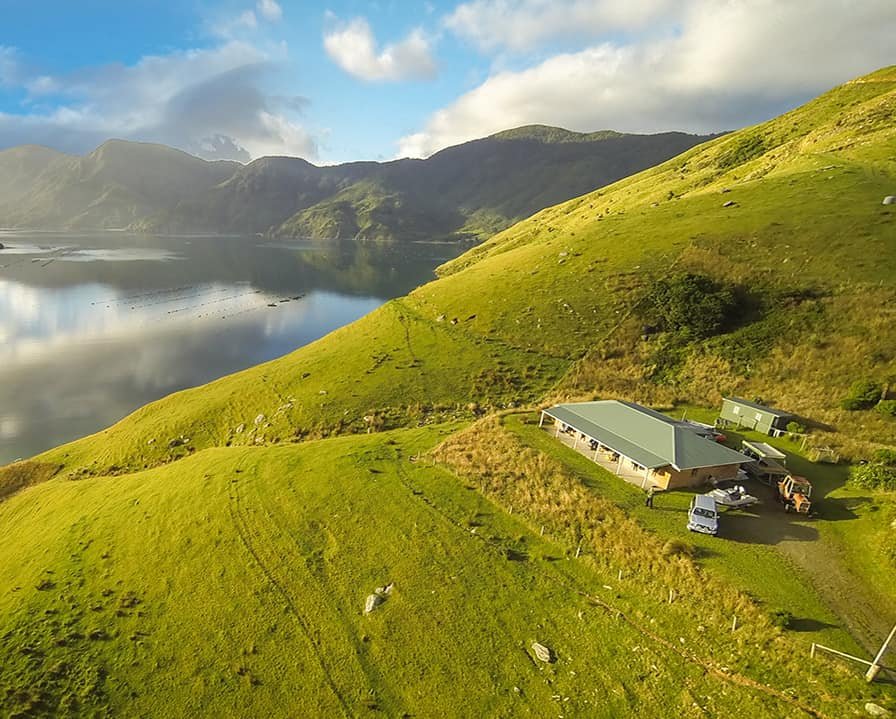 This is a 5 day diving package fully inclusive of accommodation & food. Diving is in the Marleborough Sounds providing the opportunity to dive some New Zealands unique historical shipwrecks in the south island.
South Island, New Zealand

5 Days Diving Wreck tur

6 Nights - 5 Days Diving

$2450.00
Book Now
ADVANCED DIVER COURSE
"Elite Standard of Training, Thank you NZ Diving Looking forward to working together on the next step of my overall objective.
SCUBA DIVE CHARTER
"Neil and his crew were fantastic!! An awesome day with awesome people. Totally recommend!!
WEEKEND WRECK CHARTER
"We were well looked after on our Wreck Dive and had a great time with top notch banter from Neil and his team"
OPEN WATER COURSE
" Completed 3 day course a month ago with my 18yr daughter. Would absolutely connect with this company in the future to dive again!! Thanks Neil!!"
HAMMERHEAD EXPERIENCE
" Professional, Informative, Amazing and Fun, What more could you want!? "
ENQUIRE TODAY
Please contact us using the enquiry form below, if you would like to know more about any diving options featured on our website. Interested in a particular course? Need help with finding suitable diving equipment? Or, any other questions that you may have? Please use this contact form to get in touch with us.
Error: Contact form not found.