DIVE WITH HAMMERHEADS
NZ DIVING HAMMERHEAD EXPERIENCE
The Hammerhead Experience is here for you to enjoy!
Right on Auckland's doorstep lies the Hauraki Gulf, known throughout the world as a boating paradise. For many divers, this area has a certain mystique. many have heard of it, but few seem to know where it is or have actually dived it. Known for its Hammerhead experience, huge crayfish, and huge kingfish, these dive sites are not to be missed.
DIVE TOUR HIGHLIGHTS
Our research over recent years have found areas frequented by the migrating Hammerheads between Little Barrier and Great Barrier. The trip is open to all levels of divers and guides are provided.
New Zealand Diving run charters from mid January to March to offer divers the opportunity to encounter Hammerheads. Divers are recommended to book early as spaces are limited.
Two dives are provided to increase your chances of an encounter, location is dependent upon individual ability.
Additional opportunities are provided to allow you to snorkel with the hammerheads as well.
New Zealand Diving provides online educational courses for those who would like to learn more about sharks. Details can be found on the SSI Shark Ecology course.
DIVE TOUR DETAILS & INCLUSIONS
Our tour consists of a charter across to Little Barrier where you will be provided with two tank dives at different locations to see the Hammerheads.
A surface interval will provide you with the opportunity to snorkel during your lunch break.
Guides will be provided to ensure yours (and the sharks) safety.
DIVE CHARTER ITINERARY
Our day starts meeting at New Zealand Diving in Warkworth. Divers meet at 08:30am to head out to the launch site.
One dive is conducted in the morning and one in the afternoon. A surface interval will be conducted in between. Dives will be taken at two different sites during the day.
WHAT TO BRING
Remember to bring an appropriate change of clothes, lunch/snacks, water and sunscreen. Dive gear is provided, or you are welcome to bring your own. Don't forget your underwater camera if you have one!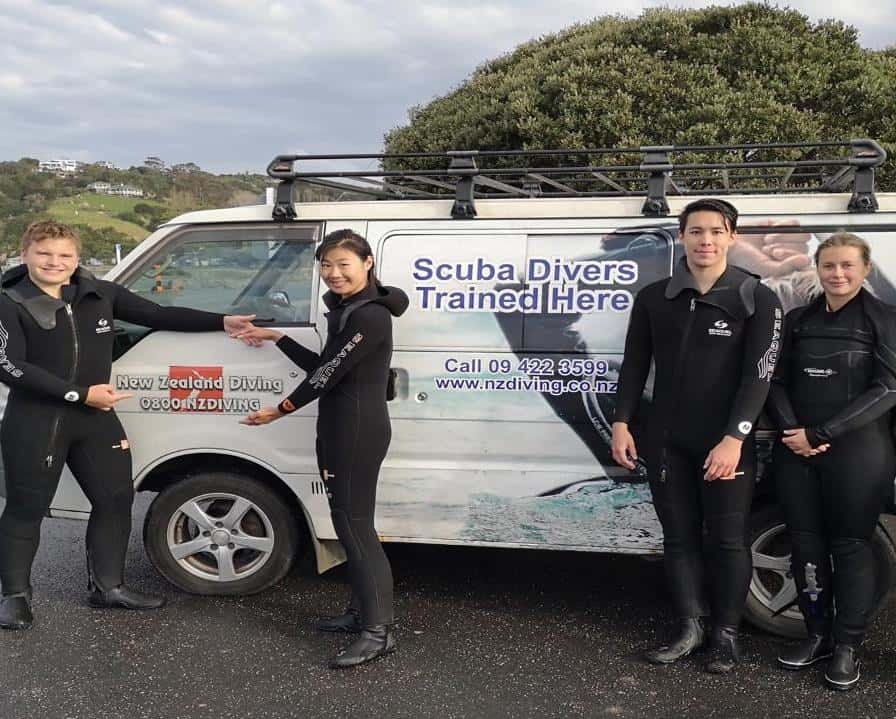 A unique opportunity to dive with Hammerheads here in New Zealand. This is a seasonal activity only.
Warkworth, North Island, New Zealand

The Hammer Head Shark Experience Dive Charter

1 Day

$300.00
Book Now
ADVANCED DIVER COURSE
"Elite Standard of Training, Thank you NZ Diving Looking forward to working together on the next step of my overall objective.
SCUBA DIVE CHARTER
"Neil and his crew were fantastic!! An awesome day with awesome people. Totally recommend!!
WEEKEND WRECK CHARTER
"We were well looked after on our Wreck Dive and had a great time with top notch banter from Neil and his team"
OPEN WATER COURSE
" Completed 3 day course a month ago with my 18yr daughter. Would absolutely connect with this company in the future to dive again!! Thanks Neil!!"
HAMMERHEAD EXPERIENCE
" Professional, Informative, Amazing and Fun, What more could you want!? "
ENQUIRE TODAY
Please contact us using the enquiry form below, if you would like to know more about any diving options featured on our website. Interested in a particular course? Need help with finding suitable diving equipment? Or, any other questions that you may have? Please use this contact form to get in touch with us.